Embrace the flavors of the season with the Best Pumpkin Recipes for Fall! I'm sharing some of my favorite pumpkin treats, from pumpkin cakes and cookies to pumpkin bread, and more. All easy to make and brimming with the festive flavors of warm, savory-spiced pumpkin!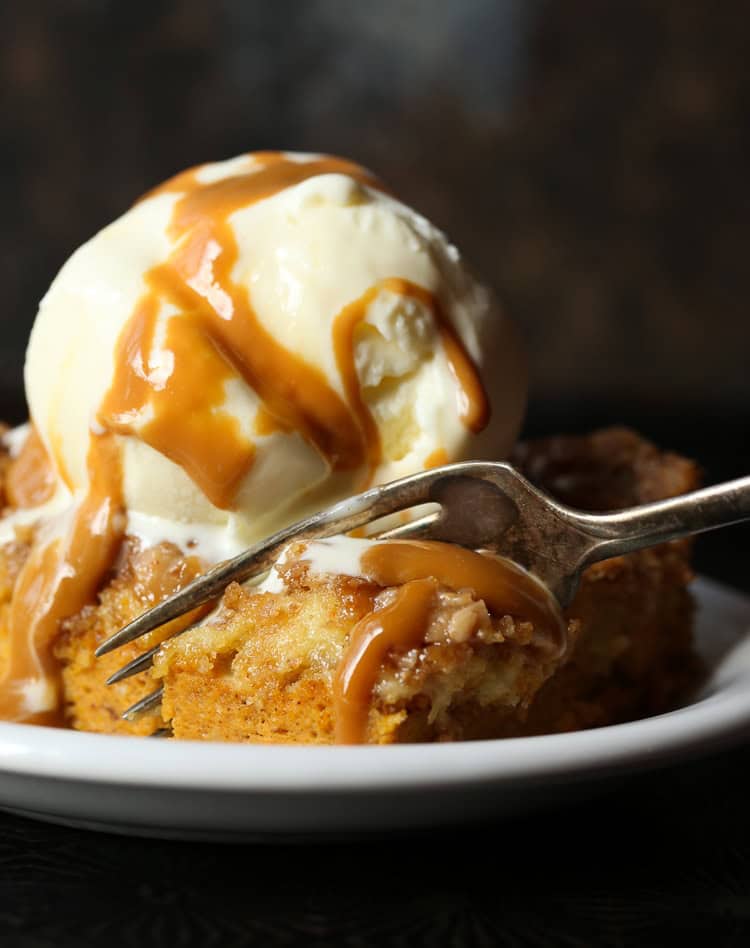 Bring On The Fall Vibes with These Cozy Pumpkin Recipes
Who else has waited all year for pumpkin season? Because, same. For pumpkin lovers like yours truly, I consider fall our Superbowl.  
With the most pumpkin-full time of the year rolling around soon enough, today I'm sharing my favorite treats featuring the fall season's star ingredient.
I'm dishing some of my all-time best pumpkin recipes. From cozy pumpkin cookies to pumpkin loaves, muffins, and even a pumpkin cake or two for good measure. Get ready for your kitchen to smell like a sweet and toasty pumpkin spice dream!
What Makes These Recipes the Best?
Everyone loves a good pumpkin recipe, but what makes these ones better than good? These pumpkin baking ideas are:
Easy. As always, it's my mission to share the best baking recipes that any home baker can whip up when a craving hits! These pumpkin recipes are easy AND delicious.
Full of pumpkin flavor. Warm and cozy, sweet and spicy – my pumpkin recipes don't fall short on all the classic flavors we know and love. 
Perfect for the season. Fall means the festive season is just around the corner! I'm sharing goodies that are great for everyday baking, but also just as perfect for sharing with friends and family come the holidays. 
Tips for Cooking with Pumpkin
Some added guidance when turning pumpkin into the best fall treats:
You Can Use Canned or Homemade – Sort Of. Most pumpkin recipes will turn out just as great with fresh pumpkin puree made from scratch as they would with canned pumpkin. However, the flavor and texture of fresh pumpkin can vary, so that's something to keep in mind when baking. Pumpkin pies, for example, usually come out the best when made with trusty, canned pumpkin.
Speaking of Canned Pumpkin… Pumpkin puree in a can isn't the same as canned pumpkin pie filling. If your recipe calls for canned pumpkin, make sure you're using the right ingredient!
Swapping Pumpkin for Eggs, Oil, or Butter: You can swap 1/4 cup pumpkin puree for one egg in most baking recipes. You can also substitute pumpkin puree tablespoon for tablespoon in place of oil/butter.
Bake Thoroughly. Because pumpkin is so moist, it's important to keep an eye on the baked goods while they're in the oven, and after they come out. Make sure the centers aren't still raw/gummy after baking.
Pumpkin Puree Substitutes: Run out of pumpkin puree? Or maybe you forgot to add it to your shopping list, or you're just after something different. Good alternatives to pumpkin are mashed/pureed sweet potatoes, canned yams, or butternut squash. These can be substituted 1:1 for pumpkin puree in most recipes!
14 Recipes You Have to Try
Have your pumpkin puree at the ready for these festive recipes that are perfect for fall baking!
PIN for later: